Soccer is easily the most popular sport around the world and here at Zedsoccer through Betway, we make it easier for you to enjoy the game while you place your bets on soccer and win.
The amount of people that love the game, both to play and to watch, dominates the sporting landscape by a wide margin. This can be seen in the fanatical support seen for clubs like Nkana, Mufulira Wanderers, ZESCO United, Zanaco or Konkola Blades. As such, the Betway Zambia online and mobile sports betting platform makes sure to offer all Zambian sports betting fans the chance to bet on an incredibly extensive and varied list of fixtures for the beautiful game.
Register now and start your online sports betting adventure.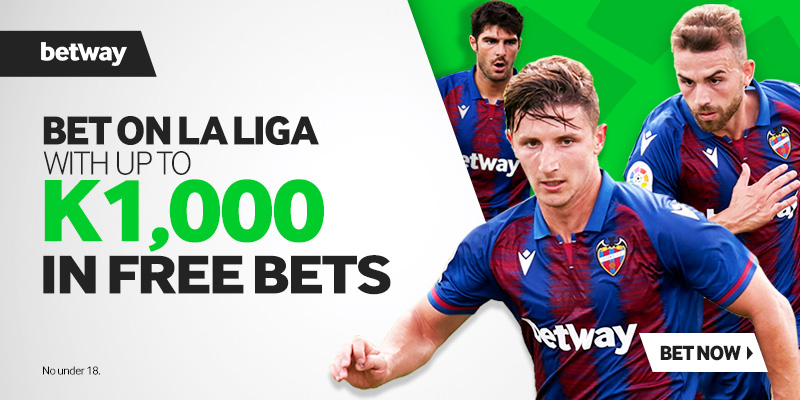 Local soccer, however, is not the only thing that matters when it comes to soccer. Many fans would rather bet on the sporting flair of La Liga, the passionate plays of Serie A or the structured strategy of the English Premier League. Others may even prefer unknown, smaller teams in minor leagues that continue to grow in popularity across the world. Betway is driven to provide every single one of these fans with an easy way to bet on absolutely all the soccer action they could dream of across every league and tournament on the globe.
Soccer betting made simple
Betway strives to offer competitive odds on every soccer match available. We also strive to provide a comprehensive range of betting markets for every sports fan to choose from across all of our fixtures. It's only by offering the widest variety of games and markets that Betway remains a leader in the online sports betting world. Whether you want to play it safe with a Double Chance bet or are sure of your chances of predicting a Correct Score bet, the choice is yours. When placing your bets on soccer games, make sure to analyse which market is best for you:
Match Result
Double Chance
First Team to Score
Both Teams to Score
Overs/Unders
Halftime/Fulltime
European Handicap (?)
Odd or Even Total
Half Time Result
2nd Half Match Result
Highest Scoring Half
Correct Score
Total Goals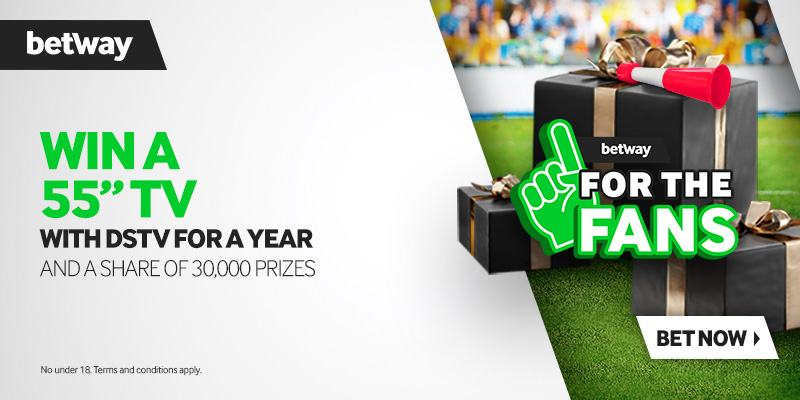 For an even more thrilling sports betting experience, the option of Live Betting is open to everyone who bets with Betway. Live Betting lets you bet on a range of different markets that constantly change and update as the game goes on depending on circumstances within each game. As such, predictions can be made based on a team's possession, how many cards they've received, how each team is in defense and how many goals each team has scored. This means that through Live Betting, a more tactical betting strategy can be used.
Ultimately, if you are a die-hard soccer fan or just want to experience the thrill of betting on a range of different sports for the first time, you cannot go wrong with a bet on soccer with Betway online and mobile sports betting. The drama and excitement that a bet on soccer creates can only serve to up the intensity of the beautiful game.
Do you have any questions? contact us and we will do out best to assist you.